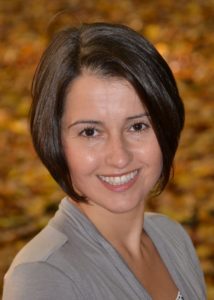 Sibel Babacan, Ph.D., Certified Professional Coach
With her calm, deep listening coupled with her sharp intellect, Sibel inspires her clients to live with a beautiful sense of clarity and purpose.
Sibel brings years of experience and wealth of resources derived from her extensive education and training to each client. Her travels around the globe, genuine curiosity and love of diversity enable her to connect with people from all walks of life.
Her non-judgmental style and compassion lets Sibel look at things right in the eye and ask tough questions. She can have a calming effect when it is needed and get fired up if that is what is called for.
What makes Sibel so attractive to her clients is her deep authenticity. Sibel leads an organized life with attention to her core values and truly embraces her life purpose, which is to live with courage, generosity and love, and make a difference in the lives of others using her unique skill set.
Sibel is someone you can trust, without any reservation; someone who brightens up a room with her smile and someone who can take you on a deep inner journey with a short, powerful question. When she listens, you get a wonderful sense of being heard and seen.
In short, Sibel creates an environment of coaching and mentoring so safe that you are inspired to show up as your true self, without the need to hide behind labels or excuses. More importantly, you feel supported to embark on a journey where you take clear, concrete steps towards living your best life and honoring your true potential. The end result is that you are able to live each day with a sense of joy, peace of mind and freedom.
Sibel's Professional Background
Professional Certified Coach, PCC, International Coach Federation (ICF).
Certified Professional Coactive Coach, CPCC, Coaches Training Institute (CTI).
Ph.D. in Biological Sciences, which brings another wonderful color to Sibel's diverse background. She has extensive experience working in Academia and Industry where she utilized her coaching and mentoring skills as a teacher to undergraduate students and as a supervisor at an international food company.
B.S. in Engineering (Magna Cum Laude) and M.S. in Food Science and Nutrition.
Member, International Coach Federation (ICF) and ICF- New England.
Contributor, monthly meetings, trainings and seminars of ICF, ICFNE, and CTI.
Specialized training in Brené Brown's The Daring WayTM Webinar Curriculum for Coaches and CTI Leadership Experience.